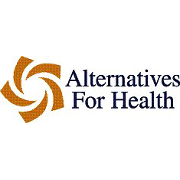 Alternatives for Health Herbal Apothecary
We are opening June 10th with protocols. 10 -5 M,W, Th, F, Sat 10-4. Closed Sundays and Tuesdays. Protocols are listed on our website.
Wellness: Healthy Body, Healthy Mind
At Alternatives For Health Herbal Apothecary our goal is to help you attain and maintain your health and wellness goals. Our focus is on helping people take charge of and keep their bodies healthy through bodywork, herbal products, proper nutrition and detoxification.
Our products include:
Contact Information
426, Main Street, Fiskdale, Sturbridge, Worcester County, Massachusetts, 01518, United States of America
There are no reviews yet.