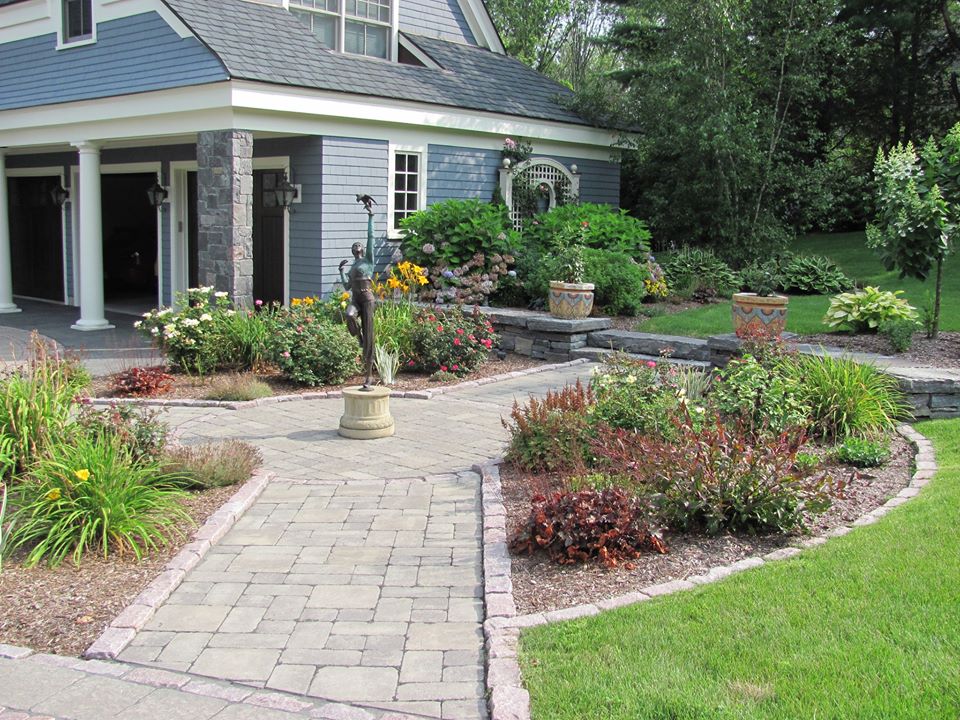 Landscape Evolution Design & Construction
Upon completion of a bachelors degree program at the University of Massachusetts in Landscape Architecture Mike founded Landscape Evolution, a small company offering custom landscape design and construction. Mike continues to provide quality design services by meeting with every customer and personally carrying out all design work. He also ensures the quality of construction by working alongside our construction crew at each site. There has always been a strong emphasis on customer satisfaction, creative design and quality construction.
Our services range from design to completion. Design services include master planning, computer imaging, and garden design. Construction includes most anything that may be found on a landscape plan. These services include stonewall building, walkway or patio construction, pond installation, garden construction or simply lawn installation.
Our design style can be characterized as "naturalistic" with smooth flowing lines, natural stone products and plant materials chosen to reflect nature. We like to help our clients develop their landscape to fit their needs and lifestyle, often creating new opportunities to enjoy your outdoors. Our landscapes have a strong relationship with the architectural style of the buildings near them and the tastes of their owners; therefore every design is unique.
The pictures on this site are a glimpse of our past; we look forward to hearing from you to discuss what we could do for you in the future.
There are no reviews yet.