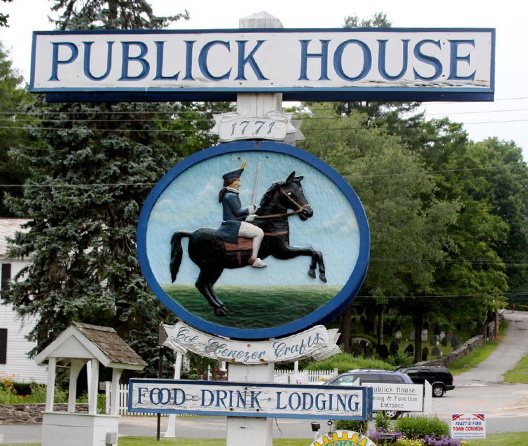 Publick House Historic Inn & Country Lodge
 We are now on Grub Hub! When you come to the Publick House to feast on our generous meals and enjoy the comfort of our Yankee hospitality, you'll be warmed by the same magnificent open hearths that warmed our early American ancestors.
Publick House Historic Inn, Sturbridge, MA, is nestled on acres of beautiful countryside in the heart of New England. It is where delicious homemade food and comfortable lodging come together as your home away from home. Through the years, this historical destination has grown into a landmark in Sturbridge, MA, offering two charming restaurants that boast a dining experience from an era that has long passed. Whether you are seeking a romantic weekend for two, looking for a restaurant that offers fine dining or a convenient meeting place, planning a bridal shower or want the perfect venue for your dream wedding weekend retreat, the Publick House welcomes you.
Contact Information
277 Main Street, Sturbridge, Massachusetts 01566
There are no reviews yet.