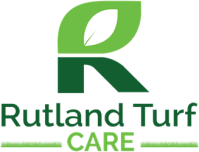 Rutland Turf Care
The turf management specialists at Rutland Turf Care are just one component of our team. With over 50 years in the landscape design & construction industry here in Massachusetts, Rutland Turf Care has the proper training and staff to meet all of your landscaping needs. Family owned and operated since 1957, Rutland Turf Pros has built a reputation for the highest quality lawn care services and award winning design.
Centrally located in New England, the Rutland Turf Care complex is nestled on a 175-acre site in Rutland, Massachusetts. Including business and design offices, poly houses used to store and maintain materials, greenhouses, garages and work areas, this complex gives us the ability to respond immediately to any customer's needs.
Landscape Architect Carl Besse started a modest landscape business in 1958. Since that time, Rutland Turf Care has grown considerably providing professional service to several thousand commercial and industrial customers throughout New England. Today, Rutland Turf Care is one of the largest and most respected landscape construction and maintenance businesses in New England. Rutland Turf Care offers full landscape design, construction and maintenance services.