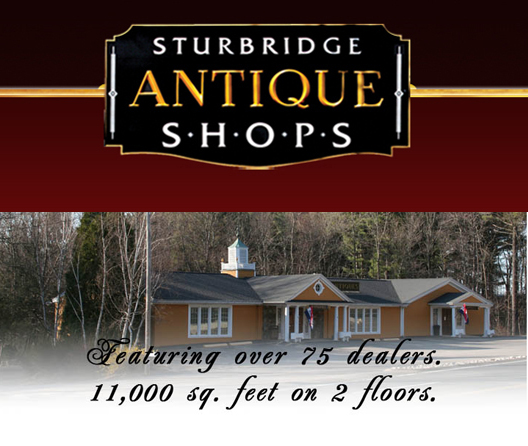 Sturbridge Antique Shops
Featuring over 75 Dealers in 11,000 sf on two floors!
Visit the most active group shop in Central New England and browse our extensive selection of quality, affordable antiques.
Whether you're an experienced collector or a weekend shopper, you'll find what you're looking for at Sturbridge Antique Shops. Featuring over 75 dealers from around New England, we offer an impressive array of antique, collectible, and custom merchandise. Visit the retail shop where dealers come to buy! Conveniently located in the heart of New England, Sturbridge Antique Shops provides an easy and rewarding adventure in antique shopping. Come and find your treasure here!
Features
Daily 10AM - 5PM - Brimfield Week Extended Hours: Open Sunday through Saturday till 8PM.
Contact Information
128, Charlton Road, Westville, Sturbridge, Worcester County, Massachusetts, 01566, United States of America