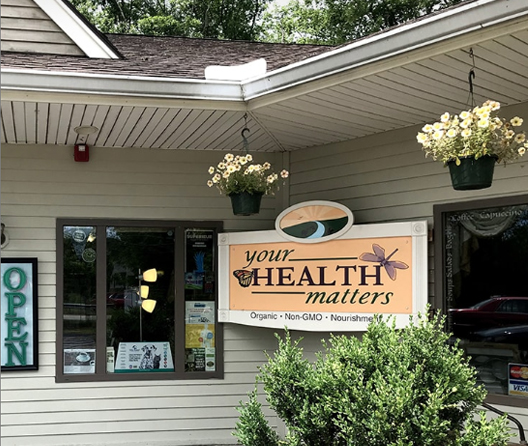 Your Health Matters
SHARING NATURE'S WISDOM
Your Health Matters is the best place to buy all-natural products like organic food and snacks, natural skin and hair care products, and revitalizing supplements and protein powder. No matter your lifestyle or diet, we're accommodating to all and our staff is happy to help you find what you need to treat your body and live healthier.
FOOD
Supplying food for those with specific dietary restrictions, particular diets or regimens, or those simply looking for non-GMO foods.
BODY CARE
Providing high-quality, all-natural grooming & care products for all skin types, hair types, allergy-types, philosophies, and preferences.
SUPPLEMENTS
Helping you find the best supplement regimen for your specific needs, deficiencies, or elements of your life that you want to improve.
TRUSTWORTHY BRANDS
Health Matters! Which is why we've pursued high-quality organic food and products from trusted brands. We believe in providing options for everyone, whether it be regarding dietary restrictions, allergies, hair or skin type, or philosophical differences. We carry quality brands that we believe in.
Contact Information
139 Main Street (Route 131), Sturbridge MA 01566